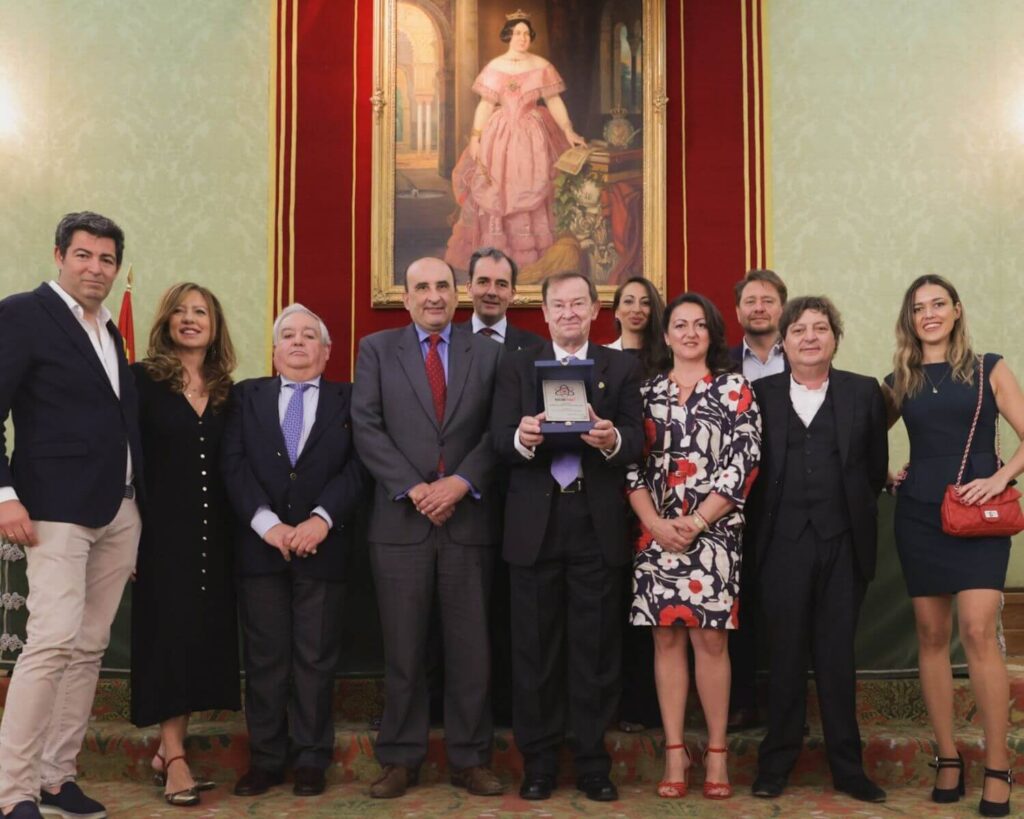 Given the success of the first edition of the prize, the second edition took place at the Royal Academy of Exact, Physical and Natural Sciences of Spain, located in Madrid. The jury is made up of experts in the field of nanotechnology. The purpose of the National Nanotechnology Award is to distinguish outstanding people in this area, as is the case of this year's winner: Professor Rodolfo Miranda Soriano.
On the 27th of May the II Edition of the National Nanotechnology Award ceremony granted by NOB166® took place. Noelia Beltrán, CEO of NOB166® stated that "research is necessary so that the results are transferred to society and, at the same time, provide solutions to current problems. Thanks to nanotechnology this is possible".
The jury is made up of experts of the nanotechnology sector.
The members of the jury are part of the following institutions: the University of Santiago de Compostela, IMDEA Nanociencia, the Madrid Chamber of Commerce, the University of Las Palmas de Gran Canaria, the CSIC, Nanotechia.
Here you can see more details about the members of the jury.
This was the event's programme:
Award ceremony in the Solemn Hall.
Welcome president of the jury
NOB166® Intervention
Reading of the minutes
Award ceremony
Laudatio
Laureate's acceptance speech
Celebration cocktail in the Hall
---
The award-winning Rodolfo Miranda Soriano
Professor Rodolfo Miranda Soriano has received several awards, the most recent being the Gold Medal of the city of Almería (Spain) . In 2021 the Community of Madrid awarded him with the Miguel Catalán Award.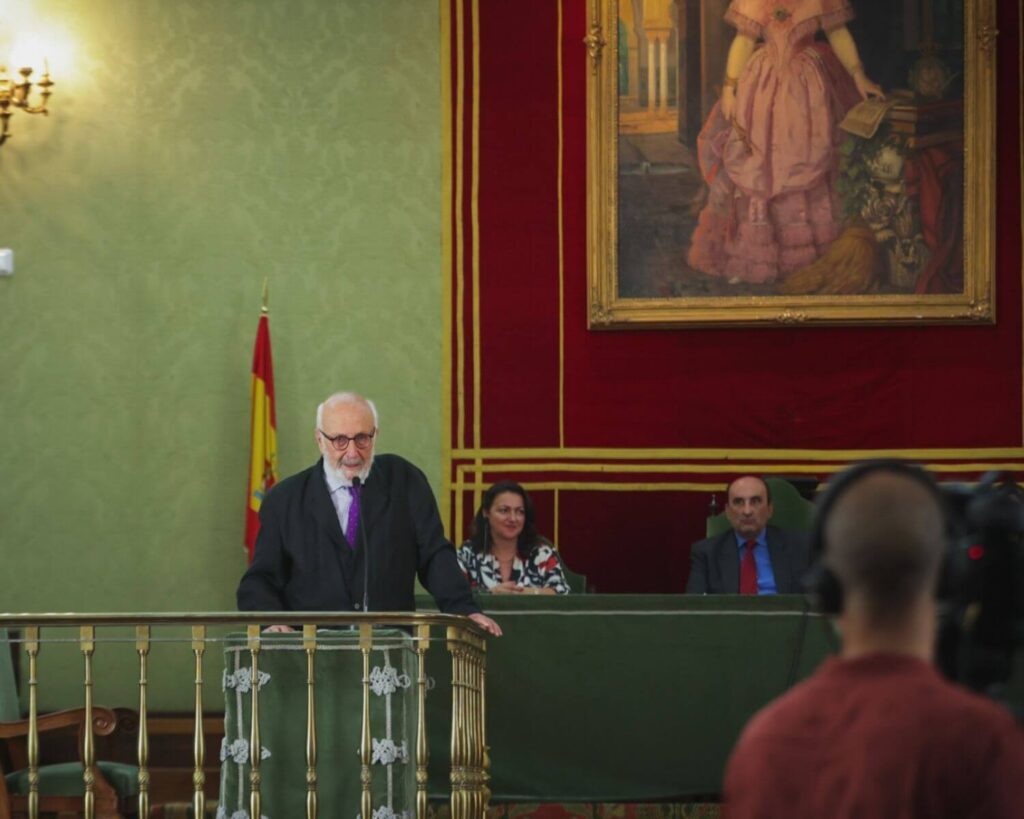 Currently, he is Professor of Condensed Matter Physics at the Autonomous University of Madrid, as well as promoter and director of the IMDEA Nanoscience Research Institute.
This center has been awarded the "Severo Ochoa" Center of Excellence (2017-2021 and 2021-2025). This distinguishes organizational structures that have research programs and that are among the best in the world in their corresponding scientific areas.
During the award ceremony, Professor Rodolfo declared: «I am firmly convinced that nanotechnology is going to have a transcendental role in our world in the 21st century.
Everything around us will contain elements of nanotechnology to a greater or lesser extent: from how we capture energy, store or process information, how dress ourselves or how we take care of our illnesses.
One field where the application of nanotechnology is already having a notable impact is nanomedicine.
As can be seen, multidisciplinary efforts have already produced bactericidal and bacteriostatic products such as NOB166®, successfully tested in the ICU of Hospital de la Fe in Valencia, or recent antitumor treatments in Vall d'Hebrón based on magnetic hyperthermia technology developed by us. at IMDEA Nanoscience".
Nanotechnology allows us to solve many of the problems that affect us nowadays. This is the reason why the saying "prevention is better than cure" is of great importance to us.

NOB166®