Anidermal Lotion - Pet Lotion
Anidermal Lotion is a regenerating pet lotion.
It suitable for cats, dogs and other domestic animals with sensitive and damaged skin. NOB166® pet products do not contain alcohol or silicones.
In addition to the pure natural silver that provides a long lasting antimicrobial and antibacterial effect, it contains 100% organic Aloe Vera juice. If you are looking for a dog cream for dry skin, we recommend Anidermal Lotion. Aloe vera is a great ingredient as it hydrates the pet's coat and skin.
It prevents the appearance of microorganisms and mites. These are responsible for the most common parasitic diseases in animals. Mite bites cause itching, these cause diseases such as sarcoptic mange or atopic dermatitis.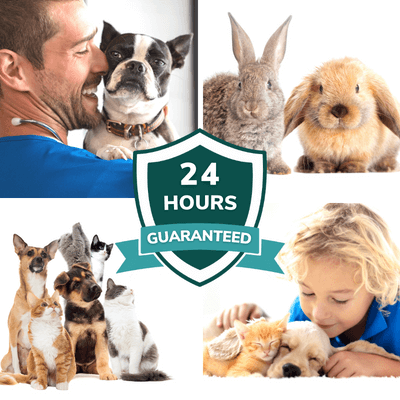 Application of our moisturizer for dogs with dry skin and other animals
At NOB166® we care about the health and well-being of your pet; this is the reason why we have developed a pet lotion, this daily application product regenerates the skin and keeps it free of microorganisms for 24 hours.
Skin diseases are one of the daily consultations in veterinary clinics. These cause alopecia, scabs, serious wounds and other lesions on the animal's skin. Infections can be consequence of the deposit and growth of microorganisms on the pet's skin surface. It is necessary to prevent these infections with pet grooming products that ensure the protection of the skin and fur. Microorganisms are the cause of diseases and infections that can be very painful if these are not treated in time.
The main objective of this product is the prevention of infections. The skin of pet protects the body against external aggressions, which includes high or low temperatures, sunlight, harmful chemical substances, microorganisms (bacteria, fungi, viruses...), etc.
Aloe vera for animals
Anidermal Lotion prevents the dryness of the animal's skin, as it contains aloe vera. It is suitable for animals with dry skin. If you are looking for a dog body lotion or if you are searching for a cat skin moisturizerour pet lotion has this property. The appearance and state of the fur of our animals is related to their health and well-being.
Occasionally the coats discolouration is caused because of constant licking or biting. We must maintain a correct hydration with the correct pet cosmetics. At NOB166® we know that skin diseases can affect and alter the skin of animals. These must be treated in time, otherwise the symptoms may worsen.
---
Microbiological tests of our pet lotion
Total Aerobic mesophilic count: less than 1.000 CFU/g
Total mould and yeast count: less than 1.000 CFU/g
E. coli: no growth
S. aureus: no growth
P. aeruginosa: no growth
C. albicans: no growth
At NOB166® our products meet the same objective: long-lasting protection. In this case, Anidermal prevents the deposit and proliferation of microorganisms for 24 hours, prevents and controls infections that affect the animal's skin. Consequently, the pet's skin and coat are hydrated.
Taking care of your pet's skin and coat healthy it is of vital importance for its well-being. Our pet lotion prevents keeps coat from weakening as it is moisturized.
Contact us
Are you interested in Anidermal Lotion?