NOB166®, Experts in Long Lasting Antimicrobial Protection
At NOB166® we want to solve current problems through the use of nanotechnology. Our advanced technology prevents the deposit and proliferation of microorganisms. The growth of these causes bad odours and at the same time it accelerates the degradation of products and surfaces.
We are specialized in the development of long lasting protective biocidal products.
Our additives can be added to the manufacturing process for a wide variety of materials such as:
Are you interested in another sector?
Tell us about your product/project and we will offer you a solution!
---
---
Discover our final products and additives for the following sectors:
---
ABOUT US
NOB166®'s team has more than 35 years of experience in the field of Chemistry and 15 years in the field of nanotechnology.
The team consists of chemical engineers, PhD in chemical sciences, physicists, expert in environmental sustainability.
---
SUSTAINABILITY
Sustainable footprint: manufacturing and raw materials. The active substance is based on an element typically present in nature in the form of a salt and therefore fully recyclable.
We are committed to the 2030 Agenda. Our products have certificates which guarantee their long lasting action. In this way, there is a decrease in the release of chemicals into the atmosphere.
---
ECONOMIC SAVINGS
At NOB166® we want to provide a solution to current needs with the development of biocides and phytosanitary products and at the same time reduce costs.
Microorganisms can cause stains, discolouration, bad odours and shorten the shelf life of products.
The active ingredient of our antimicrobial solutions
---
Our active ingredient is approved by the ECHA, BPR (Biocidal Products Regulation) in Europe and the EPA/FDA in the USA. It is fully recyclable ant it is encapsulated via nanoprocess.

We do not modify it, once it reaches the tributaries it turns into natural salts that can be recovered.

It does not contain volatile particles, the product lasts much longer because is inorganic. This also makes it compatible with a huge variety of formulations.

The WHO allows 0.1 ppm of our active principle in drinking water. Our pure product has 0.08 ppm.

Assay methods tested (NOB166® active substance): UNE-EN ISO 14476, UNE-EN ISO 1276 and UNE-EN ISO 20743. Our products have an international patent.
---
Applications of our long lasting biocidal products
---
At NOB166® we work on different lines of research for different types of industries.

Do not hesitate to contact us. Inform us about your project. We will be pleased to help you transform your business idea into reality.
Our goal is to ensure long lasting antimicrobial protection, which extends the useful life of products and surfaces. As well as providing a wide variety of added benefits.
---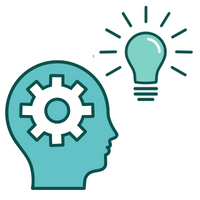 1
Tell us your idea
We will arrange an initial meeting where you can talk us about your product and we will recommend you the product that best suits your needs.
2
We will solve all your doubts
Documentation exchange with detailed information, product presentation, technical and safety data sheet. As well as a document with the most frequently asked questions by our customers.
3
End product
You will obtain a product developed with NOB166® long lasting technology. We will remain in touch with you, our technical and sales team is at your disposal before, during and after.
Media