NOB166® Antimicrobial Technology and Odour Control
Choose NOB166® Antimicrobial Protection. We are the perfect partner to enhance and protect your products.
Stand out in the market: offer additional benefits to your customers in terms of hygiene, quality and durability.
We have antimicrobial additives for manufacturers that are compatible with a wide range of materials, as well as ready-to-use end products.
Technical and commercial advice is available to answer any queries.
Discover some of the benefits of the antimicrobial protection
These are just some of the general benefits of NOB166® technology. If you want to know in detail more advantages for you and your customers depending on the type of application you are interested in, click here.
Our Antimicrobial Solutions in Action
Additives for Manufacturers and End Products.
Explore our applications by clicking on the images. Find out how we can be your partner to boost your business success.
Textiles, Fibres and Plastics
Protect Clothes: Ready-to-use protective solution on textiles that guarantees 7 days of mite and odour-free protection.
Antimicrobial Textile Additive: Reduces the risks of infections and allergies associated with textiles that are in contact with the skin.
Antimicrobial plastics: reduces waste generation contributing to a safer and healthier environment.
Paints and Coatings (CASE: Coatings, Adhesives, Sealants and Elastomers)
Surfaces that remain protected and free of microorganisms for longer. The perfect solution for environments requiring maximum hygiene and durability. Less need for maintenance and repainting.
NOB166 products and additives reduce the need for aggressive cleaning agents and chemicals to keep areas free of bacteria and fungi. This not only reduces the environmental impact of such products, but also improves indoor air quality.
Preservatives for Cosmetic Products
We have the perfect choice to ensure the safety and protection of your cosmetic products. Add NOB166 technology to your cosmetic formula.
Anidermal Lotion: a lotion for animals that protects them for 24 hours against infections while caring of their fur thanks to aloe vera.
Now that you know our applications, which one are you interested in?
Fill in the form and we will contact you!
Why should you choose NOB166 antimicrobial products?
Experienced team. Our team has more than 35 years of experience in the field of chemistry and 15 years in the nanotechnology sector.
At NOB166 we have chemical engineers, PhD in chemical sciences, PhD in physics and an expert in environmental sustainability..
International Approval. Our formula is approved by reputable regulatory bodies, including ECHA, BPR in Europe and EPA/FDA in USA. USA
Extended durability and safety. NOB166 contains no volatile particles. This makes the technology compatible with a wide variety of formulations.
International Standards. The active ingredient of NOB166® complies with UNE-EN ISO 14476, UNE-EN ISO 1276 and UNE-EN ISO 20743. In addition, we have international patents that support our innovative technology.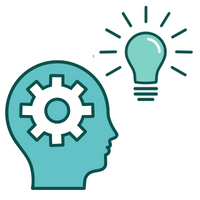 1
Tell us your idea
We will arrange an initial meeting where you can talk us about your product and we will recommend you the product that best suits your needs.
2
We will solve all your doubts
Documentation exchange with detailed information, product presentation, technical and safety data sheet. As well as a document with the most frequently asked questions by our customers.
3
End product
You will obtain a product developed with NOB166® long lasting technology. We will remain in touch with you, our technical and sales team is at your disposal before, during and after.
Do you need to develop an innovative solution for your business?
Contact us and tell us about your project, we will be more than happy to help you transform your ideas into reality.
Follow us to stay updated on our news
Media