Last 29th of June the SUMA event took place, it was organized by the Canarian Science and Technology Park Foundation of the University of Las Palmas de Gran Canaria.
The ULPGC vice-rector of Research, Ms. Marisol Izquierdo, Secretary General for Innovation, Ms. Teresa Riesgo opened the digital event. And also the General Director of the Canary Islands Agency for Research, Innovation, and the Information Society, Mr. Carlos Navarro and the president of the Council of Gran Canaria, Mr. Antonio Morales Méndez.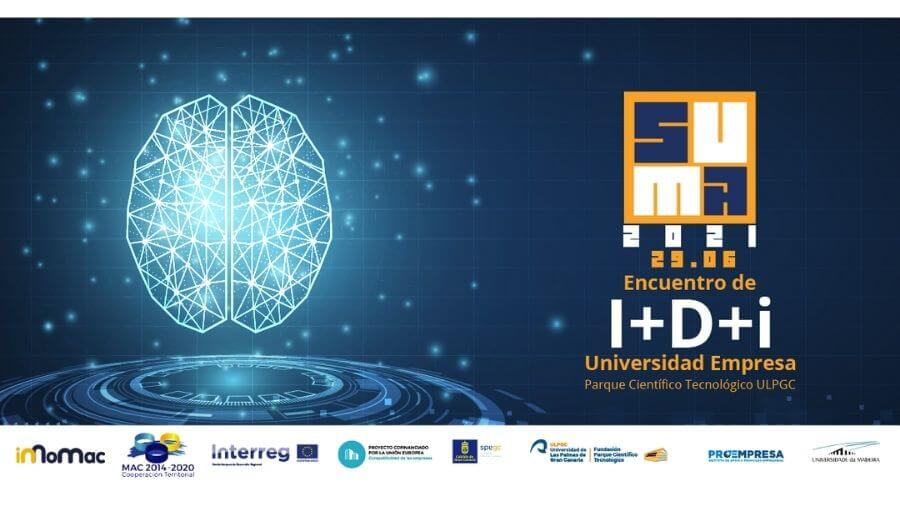 The aim of this digital event was to seek possible collaborations through innovation projects. The online meeting had 34 speakers and was held with the aim of creating synergies between companies and researchers.This online meeting had 34 speakers, and it was held with the aim of creating synergies among companies and researchers.
SUMA is part of the INNOMAC programme, and it is led by the Gran Canaria Economic Promotion Society (SPEGC). The purpose of it is to increase the competitiveness of SMEs with an innovative capacity.
Different organizations dedicated to different sectors intervened: aeronautics and aerospace, Green Deal, tourism, health and digital transformation. The representatives of each of them made a presentation. They described their companies main activities and any updates.
NOB166's contribution to the SUMA digital meeting
Ms. Noelia Beltrán (NOB166's CEO and spokeswoman) stated that the company's activity focuses mainly on finding formulas and solutions for the antimicrobial protection of surfaces and fabrics particularly. She also claimed that we are in a continuous search of new applications and development methods.
Ms. Beltrán added that NOB166 pursues 5 of the 2030 Agenda's SDGs. These are intended to end poverty, promote prosperity and well-being of people, along with preserving the environment. Here you can find out more information about those 5 SDGs that we refer to and how we contribute to their achievement.
For us, as R&D company, being able to participate in this meeting has been a great way to get to know other companies.
In addition, we have been able to learn about other entrepreneurs value propositions. In case you would like to develop an idea, fill out this contact form and tell us about your project.
We carry out assay tests methods and verifications in our laboratory in order to verify the product efficiency. After the protocol development, we obtain the final product.
If you want to find out more information about SUMA's second edition, click here.
Our company, classified as Green Deal
The act had companies from 5 different fields, as we stated in the first section. What is the Green Deal? It is an initiative which encourages companies to reduce their carbon footprint or develop more sustainable products. The aim of this agreement is to be climate-neutral by 2050.
Undoubtedly, climate change is one of the greatest challenges we face. The European Union pact has a clear goal: to fight against climate change. These measures are intended to achieve zero emissions in order to improve humanity's well-being. This sustainable movement is one of the European Commission projects.
The transition to climate neutrality will bring significant opportunities, such as potential for economic growth, for new business models and markets, new jobs and technological development.

European Council conclusions, 12 December 2019
There are a total of 50 actions to achieve this objective, such as the infrastructure's modernization, efficient construction, promoting the circular economy, among others. A technological change is necessary to reduce global emissions. This is why, it is important to have initiatives such as the SUMA event and create synergies in order to achieve this goal. We can contribute to the global climate change mitigation.